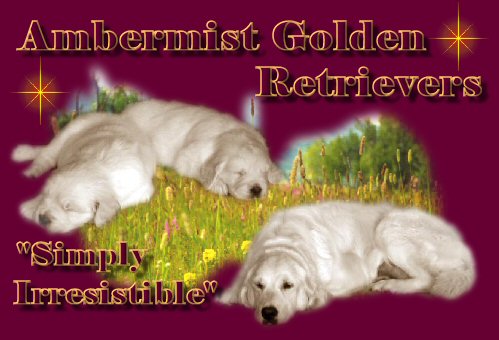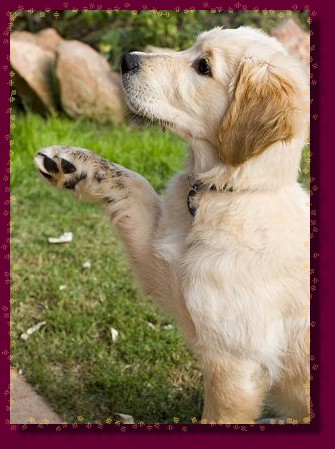 Ambermist Loch Lomond "River" showing his little muddy paw

All our litters are whelped in the home and are carefully reared amongst the daily routine of our family.
Each puppy's confident and friendly temperament is a reflection of its parent's kindly and reliable
nature and also reflects the effort and love that we happily devote to the raising of every litter.
We welcomed Charlotte and Harry puppies on 11 July 2018.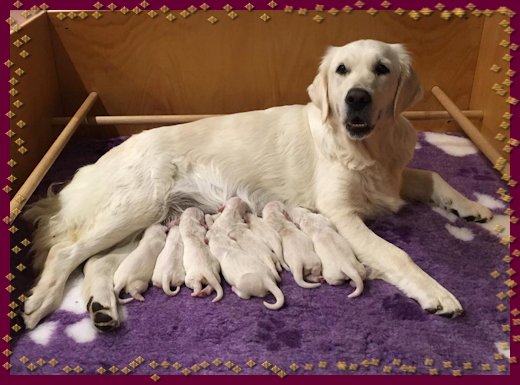 Charlotte proud of her beautiful newborn litter of 2 boys and 8 girls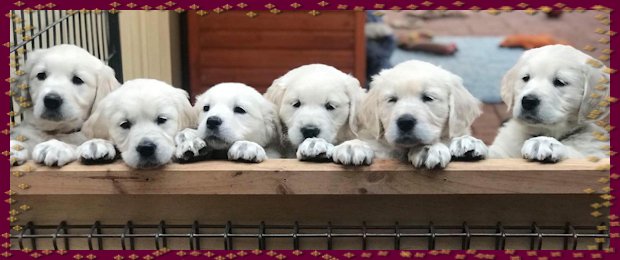 Litter at 7 weeks of age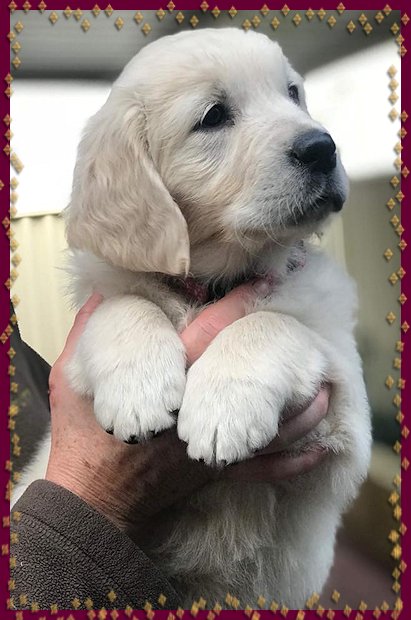 New addition to our family Maisie at 7 weeks of age
…and the day the puppies joined their new families at 8 weeks of age
| | |
| --- | --- |
| Davis Family with Sonny | Heath Family with Toffee |
| Rob and Marnie with Abbie | Sandy and Peter with Sam |
| Smith Family with Lyra | Sarah with Charlie |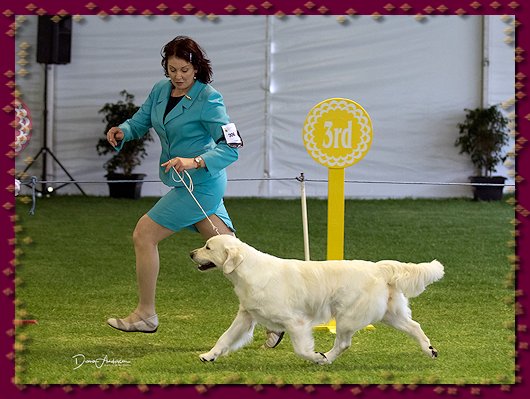 Ch Parkridge Its All About Me "Charlotte"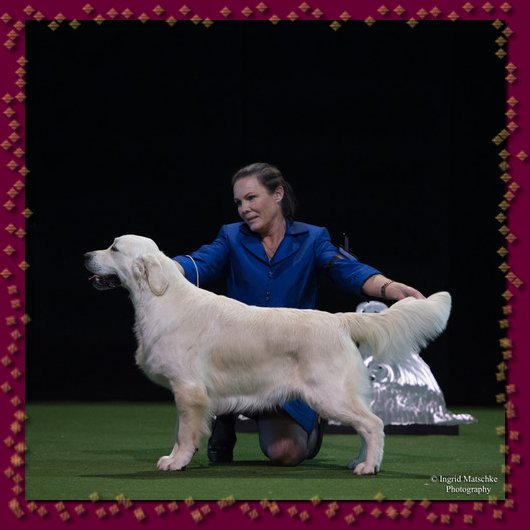 Chaleur Say I Do (AI) "Harry"


This site is best viewed with Internet Explorer v 6.0 or above and viewed with a resolution of 800 x 600 dpi
You may not copy, reproduce, or distribute Ambermist Golden Retrievers site design or content,
including text, graphics, or HTML, in any form without our written consent.
This page was last edited :
25 July 2019