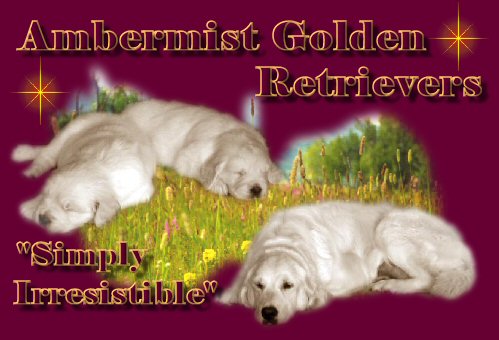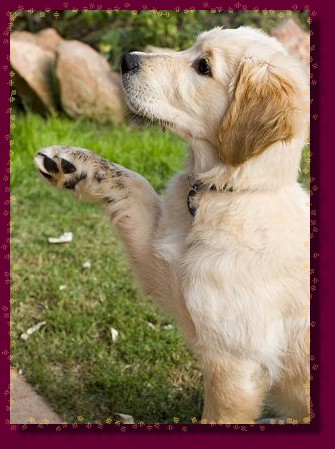 Ambermist Loch Lomond "River" showing his little muddy paw

All our litters are whelped in the home and are carefully reared amongst the daily routine of our family.
Each puppy's confident and friendly temperament is a reflection of its parent's kindly and reliable
nature and also reflects the effort and love that we happily devote to the raising of every litter.
Litter Due ....

Ambermist Ole Ole (AI) "Odette" has been mated to Ch Fantango Wild Oats "Toby"
and puppies are due mid February 2011.
Ambermist Ole Ole (AI) "Odette"


Ch Fantango Wild Oats "Toby"
Last Litter ....

Our last litter of 2 big boys and 7 gorgeous girls were born on the 3rd February 2010
and were the result from first time parents Willowbrook On A Whim "Honour" and
Ambermist Optimum Velocity (AI) "Remy".

"Honour with her newborn litter of 9 puppies"


Puppies with their new family ....

"Bishop family with Shilo"


"Cook family with Oscar"


"David and Beverly with Willow"



"Holland family with Charli"




"Panni family with Oakley"


"Pinto family with Sari"


"Small family with Abby"


"Val and Dick with Amber"


"Innes with Stella"

This site is best viewed with Internet Explorer v 6.0 or above and viewed with a resolution of 800 x 600 dpi
You may not copy, reproduce, or distribute Ambermist Golden Retrievers site design or content,
including text, graphics, or HTML, in any form without our written consent.
This page was last edited :
17 January 2011