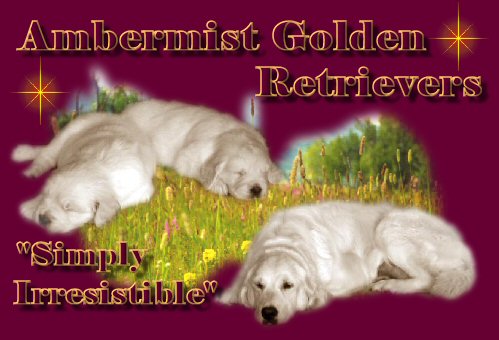 Parkridge Bona Fide Blonde
"Lara"
Date of Birth : 01/09/2010
Breeder : Parkridge Golden Retirevers (Victoria)
"Many thanks to my dear friend Jennie Coutlemanis, Parkridge Golden Retrievers (Victoria), who allowed me to bring Lara home to Perth. There is never a dull moment with Lara who is always looking out for something to do. Lara's favourite pastime is to harass Remy and River who should put her in her place but are too tolerant not to. We look forward to introducing Lara to the showring during 2011."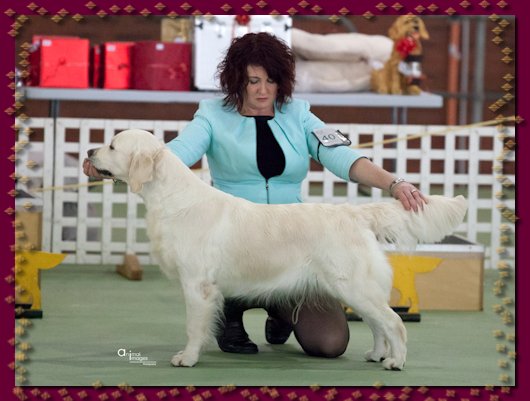 "Lara"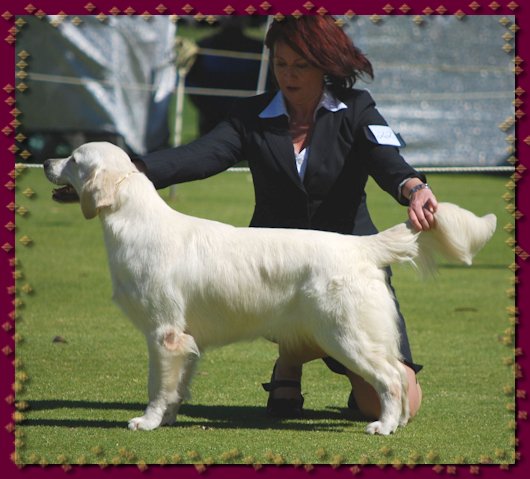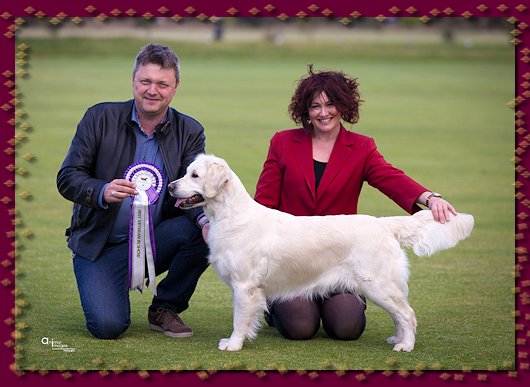 "Lara"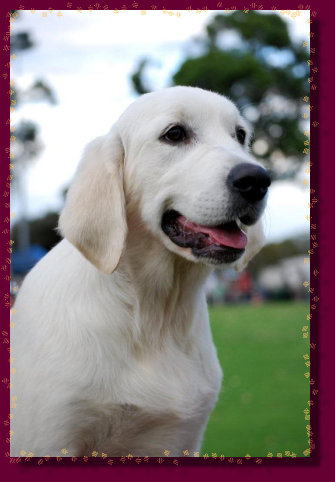 "Lara at 4 1/2 months of age"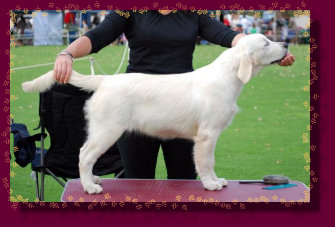 "Lara at 4 1/2 months of age"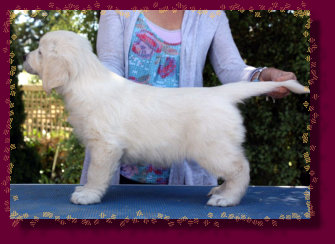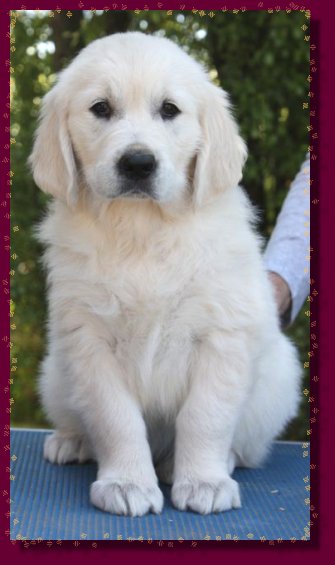 PARENTS

GRANDPARENTS

GREAT GRANDPARENTS

GREAT GREAT GRANDPARENTS

Sequins Sashi (Imp NLD)

LUX Ch FRN Ch INT Ch GER Ch Inassicas Coriander (SWE)

SWD Ch NORD Ch Cheer'sWay of the World (SWE)

NORD Ch Shanlimore Baronet

Cheer's Nathalie

Inassicas Sea Mayweed (SWE)

Stenbury Waterwing Shot

Inassicas Chacarelle

Sequins Supremes (NLD)

Trialer, LUX Ch INT Ch GER Ch Royal Commander Du Pays De Boheme (FRA)

Trialer, INT Ch FRA ChGunmarsh Zachary

INT Ch VDH Ch Majik Kiss Me Quick

LUX Ch GER Ch Sequins Sycamore (NLD)

INT Ch SWE Ch NORD Ch Inassicas Song of Songs

Woodland Paradise Spring Classic

Ch Kaparla Legal Eagle

Ch Kaparla Stand N Deliver

Aust Ch NZ Ch Loch Invar (Imp NZ)

Ch Sandusky Klammer CDX (Imp SWE)

Ch Dalius Band of Gold (Imp UK)

Ch Kaparla Just an Illusion

Kaparla Standing Ovation

Aust Ch NZ Ch Kaparla Aran Moonmyth (IID)

Buffalo Stenburys Frolic

Stenbury Water Showman (Imp SWE)

Kulawand Summer Magic (UK)

NORD Ch Stenbury Water Lilac (UK)

Ch Stenbury Sea Fantasy CDX (Imp SWE)

Okej's Explosive Symphony (SWE)

NORD Ch Perrimay Fadilla (SWE)

This site is best viewed with Internet Explorer v 6.0 or above and viewed with a resolution of 800 x 600 dpi
You may not copy, reproduce, or distribute Ambermist Golden Retrievers site design or content,
including text, graphics, or HTML, in any form without our written consent.
This page was last edited :
25 July 2019